The exhibition hall will be inspired by a room of Madhouse. The speech consists on that because of the obsession with Lady Gaga I have become insane, and I have entered a psychiatric hospital room, in which the viewer can enter to see the dolls. The room is divided into two environments by the lighting of the space. The first will be the central part in which there will be a bed of Madhouse in the background. This part will be what remember to mental hospital room and lit by fluorescent tubes with wich you will get the feeling of being in a hospital. The second part of this room will have a black carpet on the floor and will be located on the sides. This last part will be illuminated with led spotlights red and blue to creating an atmosphere of violet trying to recreate the disturbed part of the subject that occupies that room of Madhouse. On this way the viewer will come through the door and will encounter the bed of the occupant of room right on his forehead and the minigagadolls exposed on the sides. This is the project of exhibition of the minigagadolls that I am developing and that someday I'd like to make a reality.



El proyecto consiste en crear una exposición de las minigagadolls. La sala de exposiciones estará inspirada en una habitación de manicomio. El discurso consiste en que la obsesión por Lady Gaga me ha vuelto loco, y me meten en una habitación manicomio, en la cual el espectador podrá entrar para contemplar las muñecas. La sala estará dividida en dos ambientes diferenciados por la iluminación del espacio. El primero será la parte central en la cual habrá al final una cama de manicomio. Esta parte será la que recuerde a la habitación de manicomio y estará iluminada por tubos fluorescentes con los que se conseguirán la sensación de estar en un hospital. La segunda parte de esta sala tendrá moqueta negra en el suelo y estará situada en los laterales. Esta última parte estará iluminada con focos de leds rojos y azules creando una atmósfera de color violaceo intentando recrear la parte perturbada del sujeto que ocupa esa habitación de manicomio.Así el espectador entrará por la puerta y se encontrará la cama del inquilino de la habitación justo en frente suya y las minigagadolls expuestas en los laterales. Este es el proyecto de exposición de las minigagadolls que estoy desarrollando y que algún día me gustaría hacer realidad.


Powered by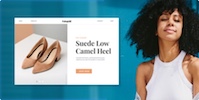 Create your own unique website with customizable templates.